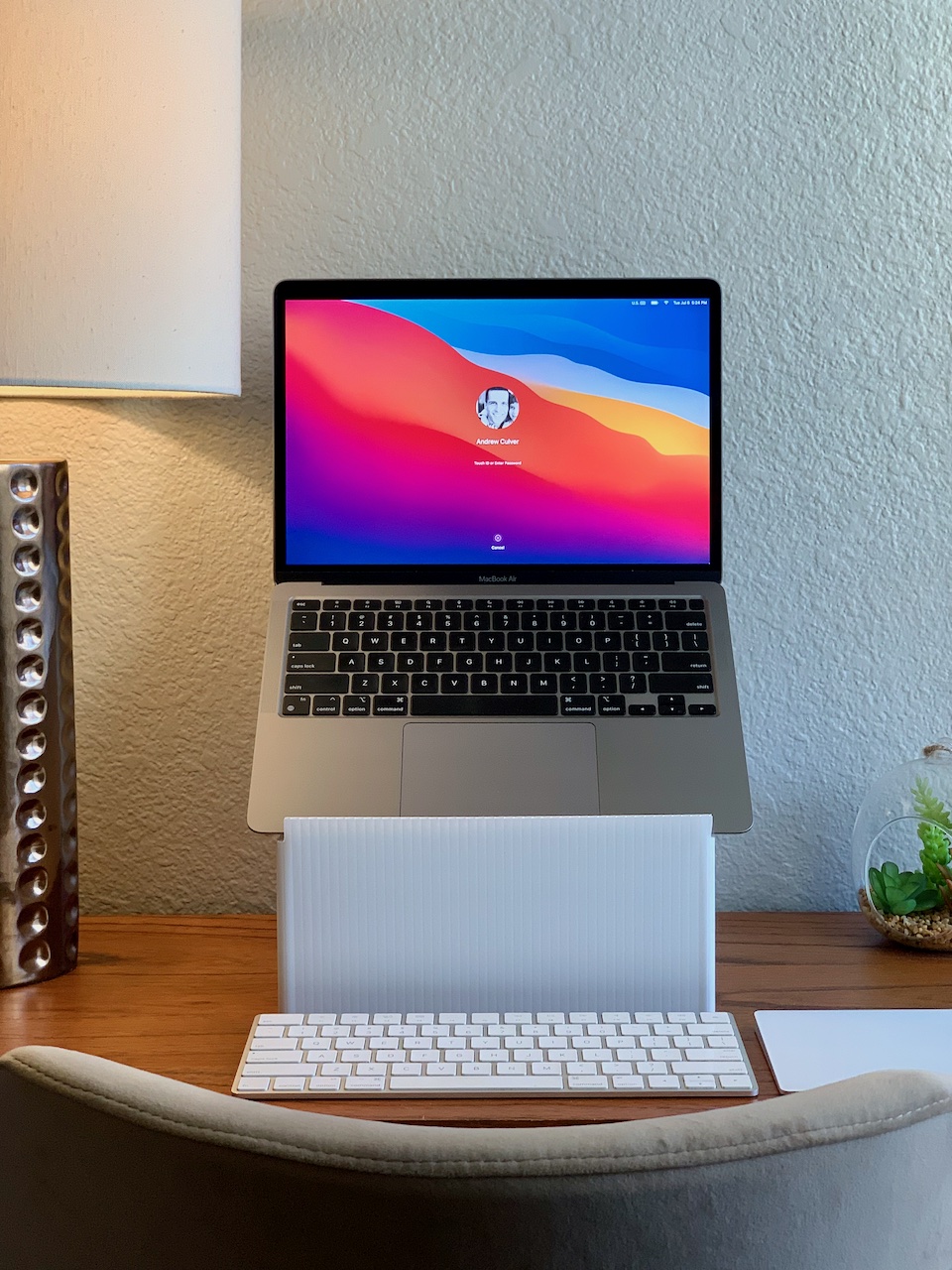 At

3.3 ounces

, it's the lightest laptop stand in the world.
(It's also the simplest.)
Basic Stand elevates your laptop's display, so you can stop slouching. It feels like air and folds up to pack right alongside your laptop. Made from recyclable materials, it's patented design was created in Los Angeles, California and Tokyo, Japan.
Shipping included. Two day shipping in the U.S.